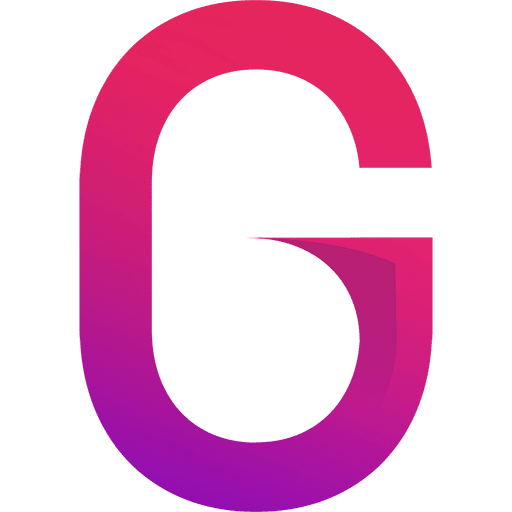 The 8 week journey into crypto investing,
passive income, financial health,
and abundance
Are you ready to feel more abundant?


Right now, there are so many people right on the line of a breakthrough in their finances.



The issue is people don't realize how close they are to a better future!



To waking up every day with more spaciousness to do the things and life the life they actually want most.



Instead of stepping across the line into a life with more prosperity, they let it remain a fantasy instead of a reality...
"If I had more money, I would…"
"If I could make passive income then I'd go…"
"If I wasn't so busy working, I'd love to create…"
"If I had more time, I'd like to learn…"
Scarcity used to be my life.
My name is Oto, and I wasn't born into wealth, or an abundant mentality at all.
In my early childhood in Brazil, I didn't have access to the opportunities I had when I came to the states…
But I was determined to create a better life for myself.
Young and optimistic, I started working a 9-5 as a teenager in an accounting office. I learned a lot about money there, while slowly building my savings, discipline, and healthy habits.
By the time I reached my early 20's, I had saved and invested over $100,000 USD!
Everything was turning around, and the future was looking bright!
Then the stock market crashed in the financial crisis of 2008, and I lost most of my savings, along with the years of effort I had put in to build that security for myself…
This was the first time I started to see how corrupt the financial system was, and all the ways people were being taken advantage of.
But it wasn't until I discovered crypto 5 years later that everything changed…
In the following years, I made more money than I ever could have imagined as a kid. I also had some big losses, because it was such a new space, and I was learning it all from trial and error. But both my massive successes and failures gave me something most people don't have: experience and perspective.
Now, this was just the beginning of my journey into understanding wealth and abundance.
After making multimillions in crypto, I thought my struggles and challenges were over.
Surprise! They were not.
But those moments were the catalyst that helped me realize that abundance isn't just an external experience. There is a deep inner process to creating more abundance in our lives, that most people only scratch the surface of. And that's what I've been diving deep into in recent years. Growing, healing, and learning how to live an abundant life both inside and out.
Now, that might seem like a lot of work – and sometimes it has been.
But one of the biggest things I've found is that crypto isn't as complicated as most people think. And neither is the inner work.
You can actually make leaps and bounds in crypto and your financial life (in a relatively short amount of time) with the right information, environment, and guidance to support you.
Today, I'm honored and excited to show you how in my group mentorship program – Crypto Freedom Circle!
8 weeks into crypto investing, passive income, and financial abundance with Oto Gomes.
This experience was created to guide you step by step
into crypto and greater financial opportunity, and deeper
into your inner abundance at the same time.
In this circle, you will:
Accelerate & advance your journey in the crypto space

Reclaim your power by decentralizing your finances
Learn the best practices for investing in crypto
Up-level your financial health, habits, and practices
Heal old beliefs about money and scarcity
Discover the best passive income opportunities
Learn crypto passive income strategies in 2022
Connect and grow with a like-minded group
And more!
8 Live Group Trainings with Oto Gomes
Private CFC Telegram for questions and support
Decentralization and passive income walkthroughs
Access to expert insight into top crypto opportunities
Exclusive Crypto Freedom discounts
No one becomes wealthy in crypto without community.
Crypto is a network, and there are huge benefits to doing this work a group container! In the coming weeks, we dive deep together, connect, and share our personal processes, both internally and externally. 
Growth is exponential with the right accountability, support, and environment, and we learn faster with the chance to express and share what we are integrating in the moment.
Whether you are completely new to the space, or already have some investments – you will be supported in your next level.
These 8 weeks were created to accelerate your progress.
We're talking about finances – but ultimately time is the greatest resource. We can't make more of it, and we never know how much we really have.
Crypto Freedom Circle is a journey built to help you move forward, overcome your limitations, and get the most out of the time you invest.
Oto has spent a decade in crypto learning and gathering the information he teaches. This is an exclusive opportunity to gain insight into what works and what doesn't work, to prevent you from making costly mistakes, avoid risks and pitfalls, and progress confidently.
Information is an advantage.
"The most effective way to learn anything is the way with the best material to practice." 
In crypto (and any industry), learning the right things is the most significant way to see progress in a short amount of time.
Crypto Freedom Circle brings the most essential information and steps for greater financial freedom into one place. With this, you'll know where to focus your attention based on your goals within crypto and in your financial health.
In CFC, we look at wealth holistically.
Where most crypto programs and mainstream teachings about money only address markets, and how to get rich quick – Crypto Freedom Circle is made to go deeper.
Most people live with blockages, behaviors, limiting belief systems, and habits that prevent them from experiencing greater abundance. Together, we'll delve deep into inner abundance, and you'll walk away with greater clarity on your path forward.
"Community is the medicine."
Where the INTERNAL work meets crypto! 
Will be starting our next circle on September 12th!
We are EXCITED to help guide you in this journey towards a better relationship to money as well as creating the confidence in a community of men & women wanting the same!
This next round will be facilitated by Oto Gomes!
Join this community for the next round of CFC, or apply to be a part of the next co-ed round!
About Oto

Creator of Crypto Freedom Academy & CFC
Oto Gomes is a crypto investor, ex-day trader, mentor, and facilitator of Crypto Freedom Circle. In the last decade, Oto has persevered through the bull and bear markets of life to find true freedom, both externally and internally. On a mission to help others become the most abundant versions of themselves, Oto is a voice for truth, sovereignty, and a holistic approach to creating a life and world of prosperity.
What our students are saying!
"I had a very basic understanding of cryptocurrency and its potential. Taking Oto's course has expanded my perspective immensely. He has given me tools, techniques, and an unshakeable confidence in the safety and security of blockchain technology. It's instilled a desire in me to take care of my family's financial future and freedom, and for that I'm truly grateful."
"Oto guided me on the fundamentals of investing in blockchain including understanding the mindset for effective results in this financial platform. Because of his deep listening skills & understanding, he helped me determine how and where to begin. I trust Oto to meet you right where you are and make sure you are supported every step of the way."
"Working with Oto has answered all of my questions about cryptocurrency, and has helped me dissolve my initial fears. I've now made thousands on my crypto investments!"
Say yes to your next level.
Although crypto mentorships with Oto range between 5-10k, we wanted to provide a more affordable option.
That's why for this group program, we wanted to give you access to this information and process for a fraction of that.
For this round, we're offering Crypto Freedom Circle ONLY for approved applicants.
That being said, these programs do fill up quickly, and we have a max capacity to keep the space intimate and connected.
So if you feel the call and doing this work resonates with you, fill out the application now and we'll get back to you shortly if you're accepted!
This is your invitation into greater prosperity.
To commit yourself to this part of your life, and take the steps necessary out in the world, and within yourself.
Will you claim this opportunity to create more abundance in your life? The choice is yours.
Enrollment is open now for a limited time!
We respect your privacy. We will never sell, rent, or share your email address.